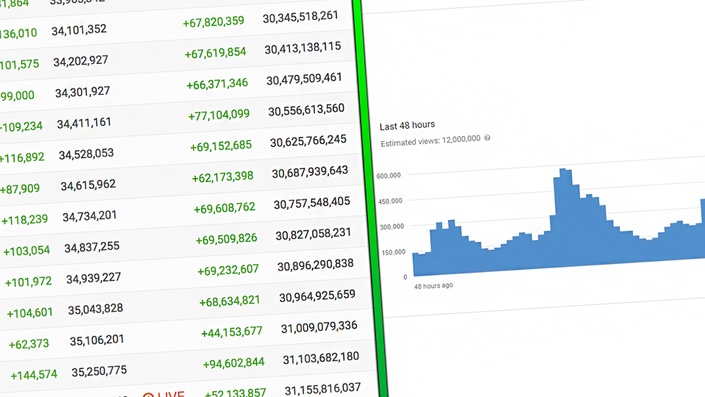 YouTube Revenue Machine
Join The YouTube Mastery & Discover how Thousands of YouTubers are making $100,000s with their channel's
Discover How To Get Success on YouTube, Make Money, and Build a Real Following FAST, At Any Age Using Proven Step By Step Methods!
✔ No YouTube Experience Needed
✔ Suitable For Anyone Online
This course includes:
SEO tricks to get views on your videos
Catchy thumbnails to get clicks
Growing a fanbase that will continuously watch your videos
Selling products to your viewers
Affiliate links
How To Make Your Channel A Brand To Sell Products
Brand Deals
How to edit your videos for high watch time (higher watch time more views)
Understanding how videos go viral
And More!
Making 6 Figures A Year doing what you love by making videos is a dream job for many people. But over 95% of YouTubers Fail and Quit because of their mistakes that they make. As an 18 year old YouTuber with over 1,200,000 subscribers I want to teach you exactly how you can grow your YouTube channel and not come across those failures! I bought my dream car in less than 6 months doing youtube when I was 17 and with all the knowledge I have I will teach you how to grow your channel properly and quick!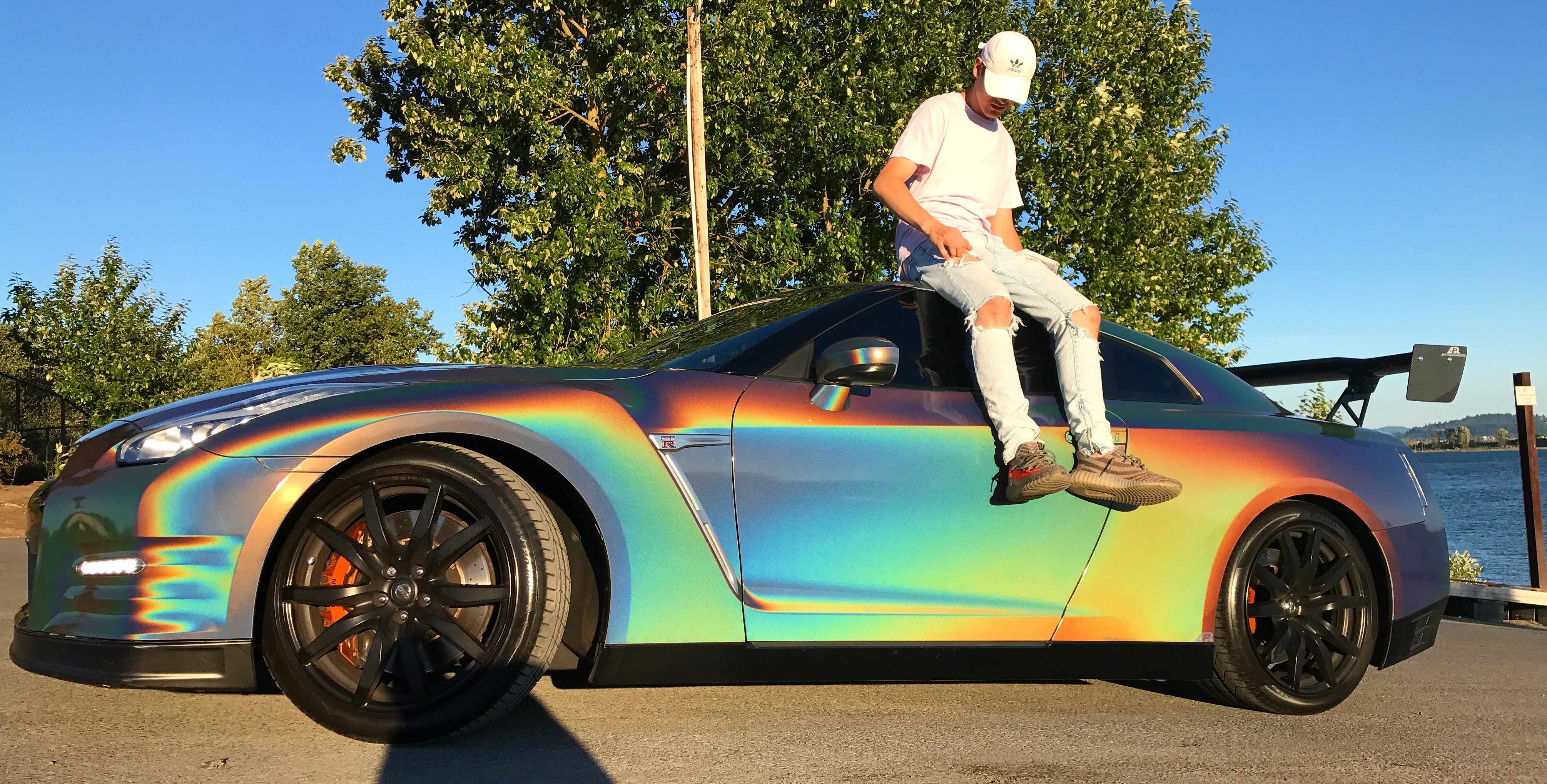 As a 16 year old I've made over $350,000 my FIRST YEAR with YouTube, this is possible for anyone!
Running a YouTube channel won't only make you money from monetization, you can turn your viewers into customers that will purchase your products, affiliate links, brand deals & more!
Whats your excuse? Whats holding you back from making money? You're telling me you would rather spend money on college and learn something that you won't need in the future and be in debt? Or learn how to run a successful YouTube Channel.
Here are some of the YouTubers who took my program, there is a huge increase in views, revenue, and subscribers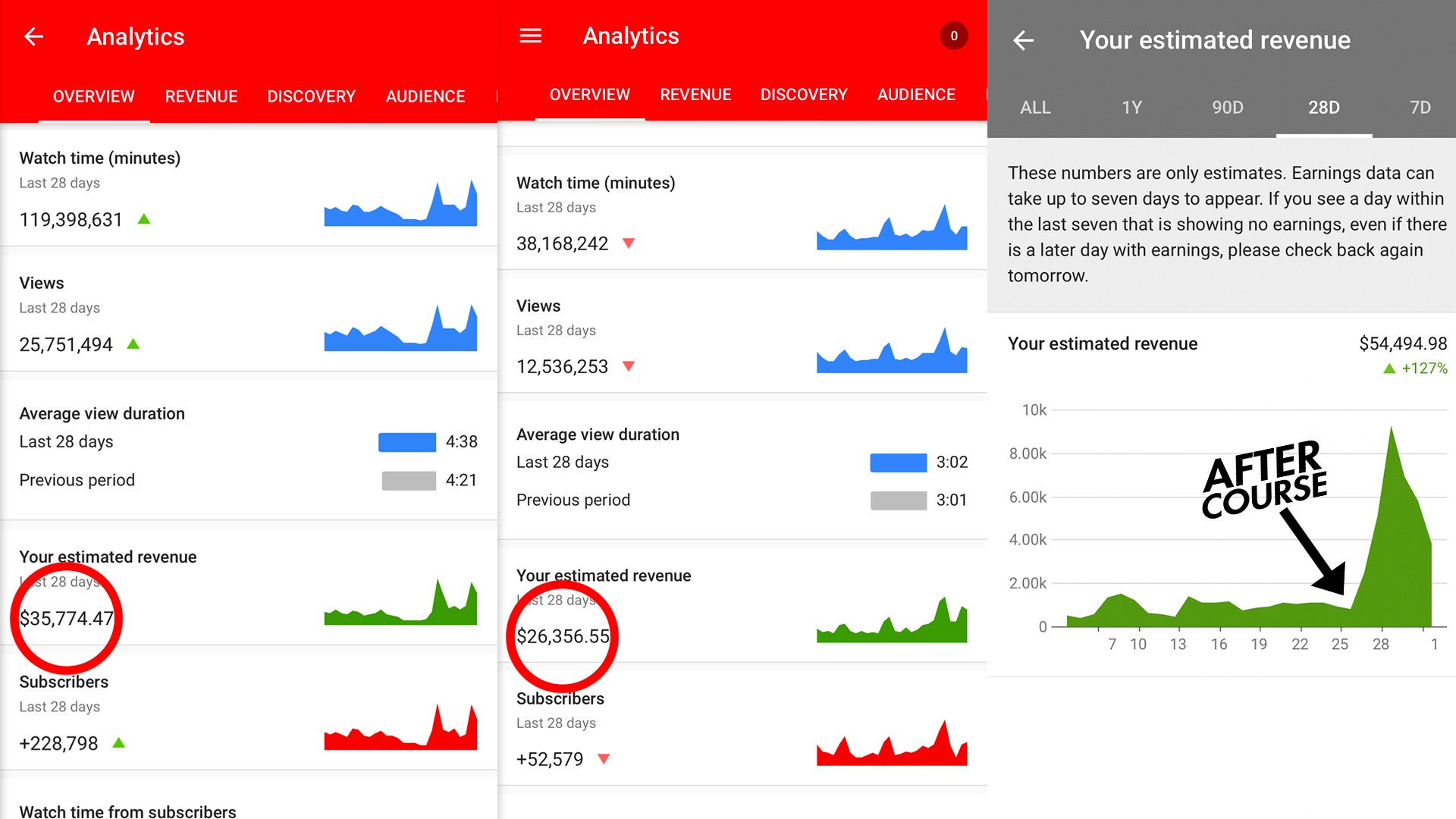 Your Instructor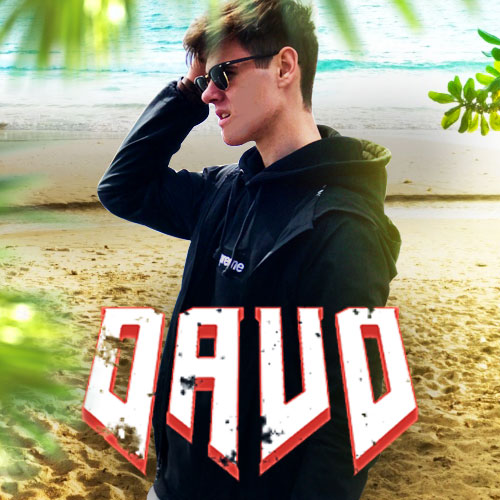 Hey my name is David Vlas! At just 18 years old, I've been able to grow my Main YouTube Channel to over 2.5 Million Subscribers, 400 Million Views, and make Multi 6+ Figures. I've been making YouTube videos for over a few years now and after a ton of viral videos and millions of subscribers, I realized that those who were wanting to become YouTubers didn't have a blueprint or a step by step process to get there. So, I created YouTube Revenue Machine for those who are wanting to learn how to become a Successful YouTuber!
Frequently Asked Questions
How many Subscribers do I need to start?
It doesn't matter, you can start with 0 or even 100,000! This course teaches you all of the strategies to gain subscribers!
What If I'm camera shy or don't want to show my face?
Well you can still make youtube videos just not show your face! It can still work great for you because most YouTubers don't show their face and still get a lot of views and have a lot of subscribers! And I can also teach you how not to be camera shy if you want to show your face on YouTube and have more of a vlog and personality channel!
What if I don't have good equipment to film the videos?
All you really need is any type of computer and an iPhone or any phone! As long as it has a microphone and a camera, or if your filming non vlog style videos then you can use a screen recorder or download video clips for compilations!
Are there refunds?
Yes! There is a 7 Day Money Back Guarantee if You Have watched under 10% of The Course! Email "
[email protected]
" if you would want a refund.